SAVE YOUR SIGHT FOR THE FUTURE
What Happens In
Keratoconus
Cornea is the clear transparent part of your eye which is responsible for focusing light accurately onto your retina. Normally in cross section, our corneas are shaped like footballs [spherical] or sometimes like rugby balls [cylindrical]. However, in a condition called as Keratoconus, the cornea becomes very steep, thin and irregular and bulge outward like a cone.
This condition prevents the irregular cornea from properly focusing the light onto the retina, thereby reducing the vision. Left untreated, the cornea progressively thins out to a point of severe irregularity. This extreme thinning also leads to loss of structural integrity of the cornea, and leads to ingress of water into the corneal fibres, thereby reducing the transparency of the cornea.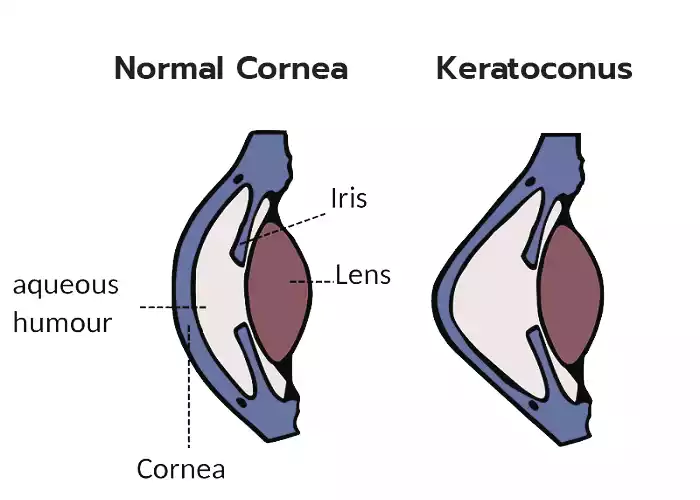 HOW DO I KNOW IF I HAVE KERATOCONUS?
Symptoms
Keratoconus usually affects teenagers and young adults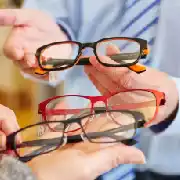 Frequent change of glasses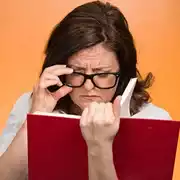 Vision not correcting even with glasses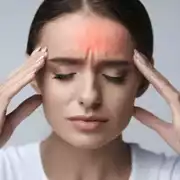 Headaches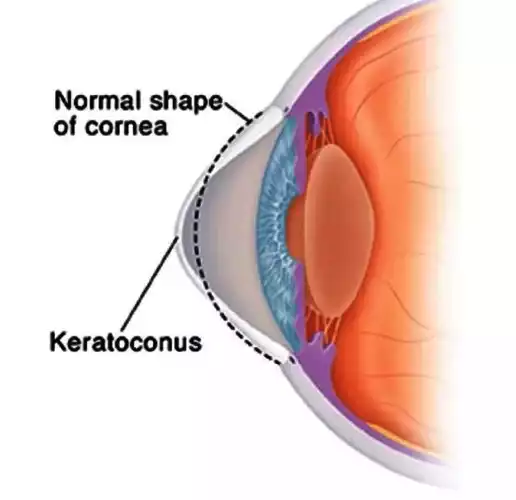 Causes Of Keratoconus
Firstly we must understand, the eye is composed of layers and keratoconus is a condition that deteriorates the cornea and its shape. Even though its not very clear on the underlying causes for Keratoconus, it is assumed to be the following:
Family history

Age factor

Underlying disorders like asthma, sleep apnea, down syndrome, etc

Environmental risk factors like eye rubbing, contact lenses and more.
Your doctor will take you through the slit lamp exam to examine your eye under a special light for magnification.
HEALTHY EYES FOR CLEAR VISION
Treatment Options
Currently there is no treatment option to reverse the thinning of the cornea in keratoconus. However, it is important to arrest the progression of this condition which can lead to dreadful complications if left unchecked.
Riboflavin assisted Corneal Collagen Cross-linking [C3R]
C3R procedure is safe and effective method to prevent the progress of keratoconus. In this treatment, Riboflavin dye is used to soak the corneal fibres. Once the dye is soaked into the cornea, precise UV light is irradiated onto the cornea. This strengthens the corneal fibres by the interlinking covalent bonds and thus strengthens the cornea. This procedure arrests the progression of keratoconus
Once the keratoconus is stabilized after C3R procedure, visual rehabilitation with glasses, contact lenses or phakic IOLs are required to restore vision.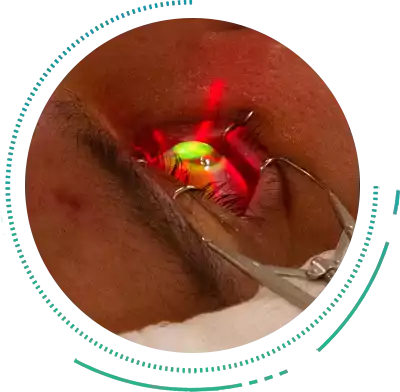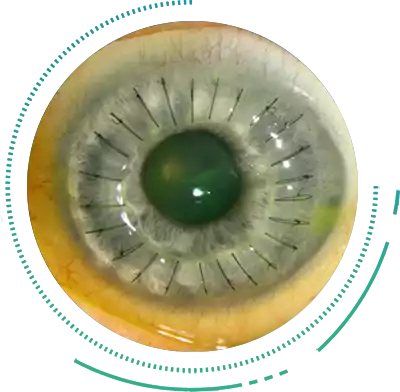 Keratoplasty: Lamellar [DALK] or Penetrating
This treatment involves removal of the host's diseased cornea and grafting a healthy cornea from a donor. The keratoplasty procedures are only reserved for those eyes wherein keratoconus is so advanced that C3R procedure is not possible or contraindicated.
Frequently Asked Questions